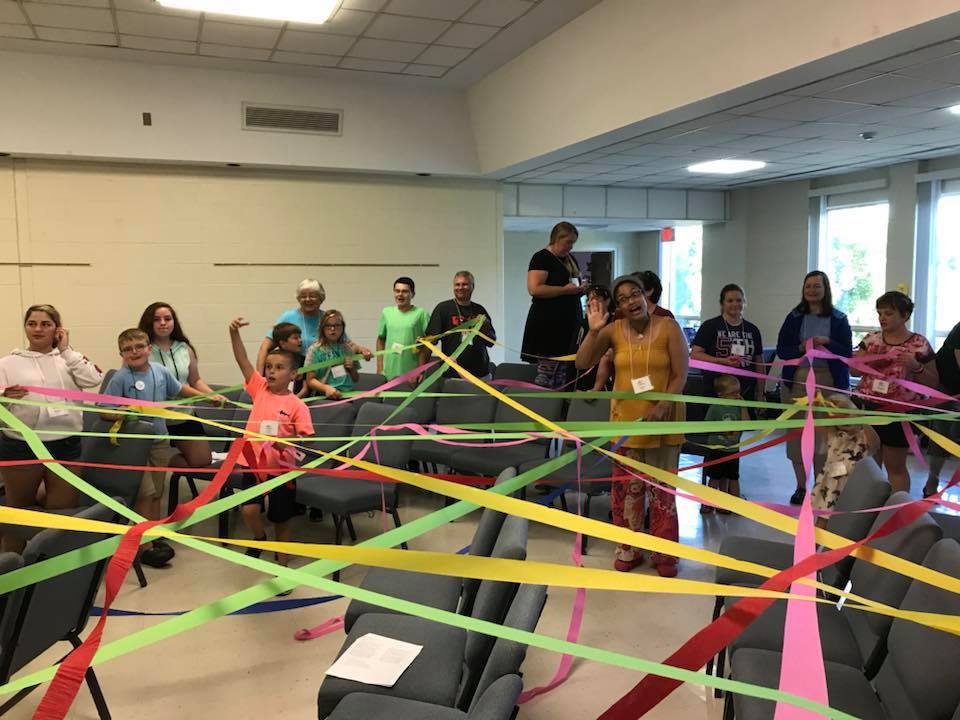 Photo by Covenant Gathering 
Pray. Play. Rest.
Registration is now open to experience those three ideas during the 2022 Covenant Gathering with a full slate of speakers and intergenerational experiences to engage participants from July 10-15, 2022 at the Geneva Center in Indiana and online.
The event will include an email each morning with details about the day's activities. Participants then can join Bible studies, small group activities, presentations and other events for children, youth and adults through the day. Click here to find more information about the activity schedule.
Click here to register for the event. The cost for those 10 and older staying at the Geneva Center is $425 per person. The cost for those 10 and older who commute each day is $200. The cost for those joining virtually is $45 per household. All registration fees except for the virtual online option increase $25 per person after June 1.
Presentations during the week will include:
 "Seeing Your Neighbor More Clearly" –

 

De'Amon Harges,

 

a faculty member of the Asset Based Community Development Institute, creator of The Learning Tree, and community organizer. The bulk of De'Amon's work is based on principles and practices that bring neighbors and institutions together to build upon existing assets rather than working only from the community's needs and deficits.
"Faithful Families" –

 

Rev. Traci Smith

 

is an ordained minister, mother of three and author of the bestselling

 

Faithful Families

 

series of books. Her passion is helping families find times for connection and spiritual nourishment amid the hustle and bustle of daily life. Traci believes faith practices should be fun, easy to fit into daily life and accessible to all.
"Intergenerational Bible Study" –

 

Rev. Dr. Charles "Chip" Hardwick, executive for the Synod of the Covenant, will lead an hour-long Bible study each morning but the conversation can last longer if individuals want. Before joining the Synod in the spring of 2020, Chip served the PC(USA) as Directory of Theology, Formation and Evangelism. He also has served churches in Illinois and Georgia, been an adjunct professor at several seminaries, and published a variety of magazine articles and books.
Covenant Gathering traces its roots to the "Synod Schools" once widely held through the PC(USA). These summer intergenerational gatherings were held on Presbyterian-related college campuses. When the Synod of the Covenant was no longer able to offer its own Synod School after 2006, a group of participants felt called to continue some form of the gathering and began networking with congregations and presbyteries. Click here to learn more about the annual event.