Welcome
The Presbytery of Lake Michigan forms and partners with faith communities to challenge, encourage, equip and hold one another accountable as Christ's disciples.
Anti – Racism Resources
Take steps towards racial justice and reconcilation.
COVID-19 Resources
Stay informed on things that could help your church and community. We'll get through this together.
Now accepting applications for Lake Michigan Presbytery's Associate Presbyter Position
What's Happening in the Presbytery?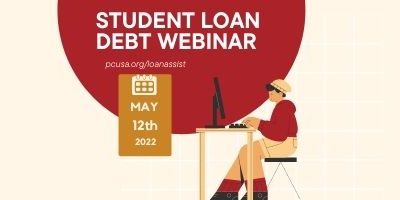 A special waiver announced last fall by the U.S. Department of Education means that student loan...
read more
Information posted as part of presentations or documents is educational in nature, it is not intended to be legal advice. Regulations and requirements may change or be location or region specific. If you or your organization are contemplating specific action, you or your organization are advised to retain an attorney or financial professional.
Want to stay in the Loop?
Subscribe to Presbytery of Lake Michigan Emails
Be informed in all the things that are happening in our Presbytery.