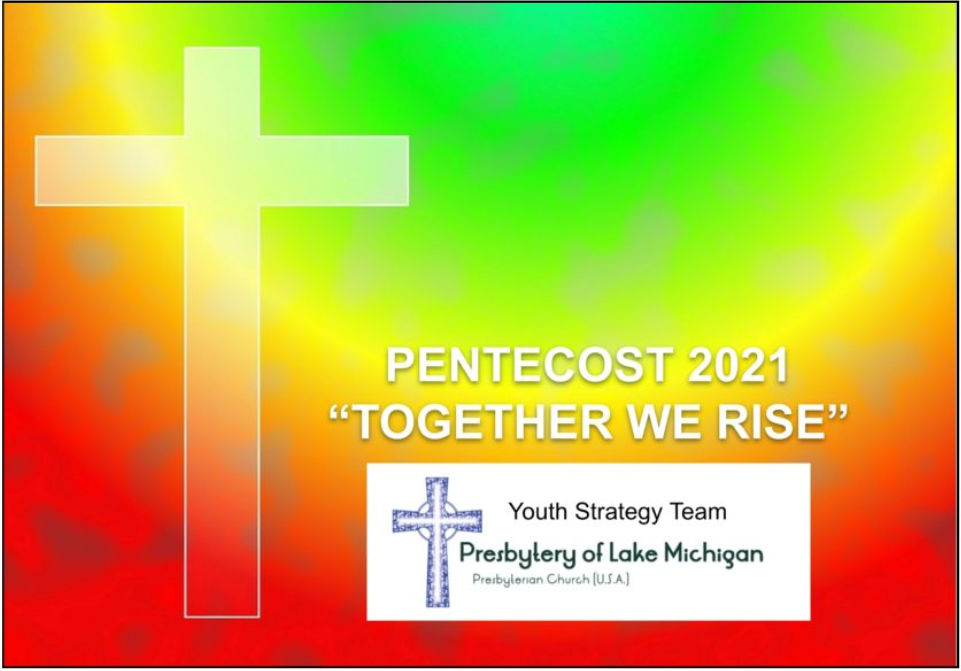 Youth from across the Presbytery of Lake Michigan joined forces to create a special virtual worship service to celebrate Pentecost.
The service – "Together We Rise" – features 33 middle school, high school and college students from nine worshipping communities within the presbytery. Editing work and support was provided by members of the presbytery's Youth Strategies Committee.
"Over these past 15 months we have all faced unprecedented challenges," Rev. Tiffany McCafferty (Paw Paw – First) says as she introduces the service. "But with challenge also comes opportunity. New gifts are discovered. Different voices are heard. And we all find more and more reasons to place our faith in God and not in ourselves or our individual efforts."
The complete service which can be used on May 23, 2021 to celebrate Pentecost or on a future date can be found below. Attached are an order of worship and a children's bulletin to use with the service.
The different components of this service are available in separate files. If you would like to use these component files in a different service, please contact Pastor Tiffany via tkomccaff@gmail.com.
A shareable link to the service also will be available on the presbytery's Facebook page.