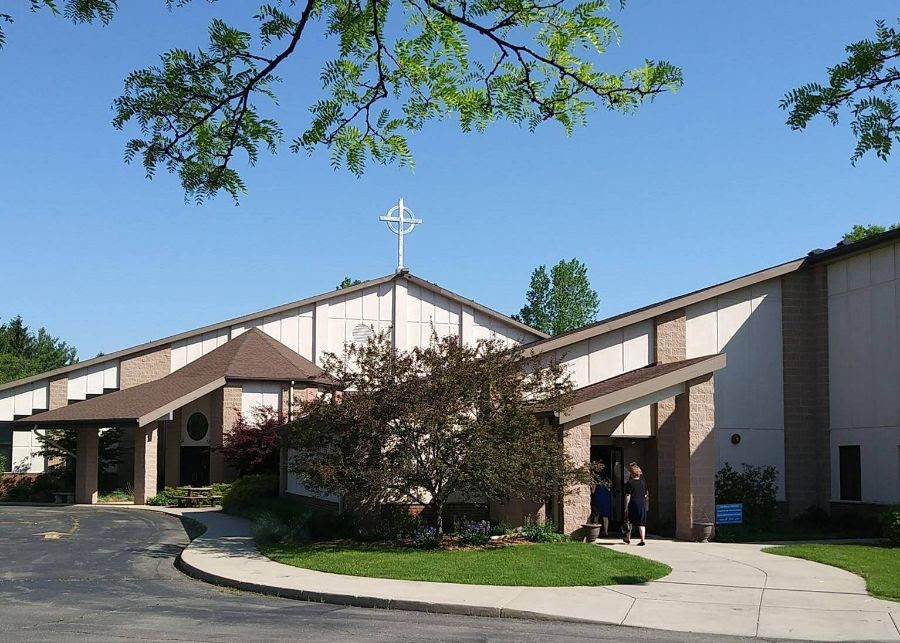 Prayer Requests
In May, the congregation celebrated the retirement of the Rev. Dr. Rob Carlson, and the wonderful years
of ministry he brought during the past 24 years. In August, the Rev. Peggy Casteel-Huston began her work as the interim pastor. Please pray for the church during this time of transition.
Okemos Presbyterian also seeks prayers for:
Church

 members facing global pandemic challenges as they are ready to open the Simbolei Girls Preparatory Academy in Kenya.
Refuges and the many challenges they are facing.
Students, educators and parents facing tough decisions about as school resumes.
Those in Beirut, Lebanon, who we have come to know through a weekly Zoom Bible study.
---
As members of The Presbyterian 

Church

 of Okemos,
We believe that in life and in death
– in life beyond death – we belong to God.
The 

Church

 exists to invite everyone to join the lifelong
journey of faith that is life in Jesus Christ.
Through worship that glorifies God,
study that seeks to understand God,
and service to a world that needs God,
we desire to build a network of caring relationships
between families, friends, and strangers by offering
welcome, healing, justice, and peace to all,
in the name of Jesus Christ
.
Congregation members have curtailed hands-on mission work due to the pandemic but continue to provide encouragement and assistance in "safe" ways like financial donations.
Numerous 

church

 members volunteer time and provide resources so the congregation can deliver 125 lunch bags to the Advent House. The youth decorated the lunch bags.
The congregation focuses on refugees, education, food and shelter. In addition to supporting the Advent House, 

church

 members plan to participate in a "safe" Crop Walk this year.

An outcome of our involvement with the St. Vincent Catholic Charities Refugee Services was the development of the Global Institute of Lansing. The program has adopted virtual learning to continue service the students. Our assistant pastor, Rev. Alice Townley, participates in the All-Faith Alliance for Refugees.

The congregation has taken multiple mission trips to Detroit to assist Cass Community Services with work on their center and tiny homes.
Keep in touch with us!
2258 Bennett Road
Okemos, MI 48864
Phone: (517) 349-9536
Email: office@okemospres.org
Interim Pastor: Rev. Peggy Casteel-Huston
Associate Pastor: Rev. Alice Townley
---
Each week, the Presbytery of Lake Michigan lifts up one of our faith communities in prayer as part of our mission in Christ. Please share information about this community and their prayer petitions in your church so we can help bring each other closer to God.
Congregations and ministries within the presbytery are invited on a rotating basis to submit information for the Prayers for Churches profile. Thank you for providing information for these special communications.