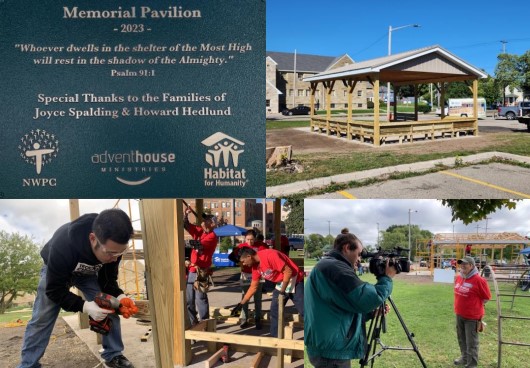 Join North Westminster Presbyterian Church and Advent House Ministries in celebrating a momentous occasion as they dedicate a new outdoor shelter for homeless individuals. Located at 743 N. Martin Luther King Jr. Blvd, Lansing, MI, this meaningful event will take place on Sunday, August 27. 
The schedule of events includes;
1:30 PM Gathering
2:00 PM Dedication worship service led by local community leaders
3:00 PM Celebration dinner fellowship with Advent House day shelter
3:30 PM Outdoor games for the children of all ages
4:00 PM Everyone help clean up
This outdoor shelter, a pivotal component of the Healing Campus on the corner of Oakland Ave & N. MLK Jr. Blvd, was built in collaboration with Habitat for Humanity Capital Region. It stands as a memorial pavilion, offering a safe and accessible haven for community members in need. 
You are encouraged to add to the spirit of celebration by wearing something red to the event. Your presence and support will contribute to the vibrancy of this significant milestone as we come together to provide a space of care, compassion, and community for those who require it most.
Please RSVP to Rev. Timothy Chon at nwpcOffice@gmail.com or to Susan Cancro, Executive Director of Advent House Ministries, at secancro@adventhouse.com