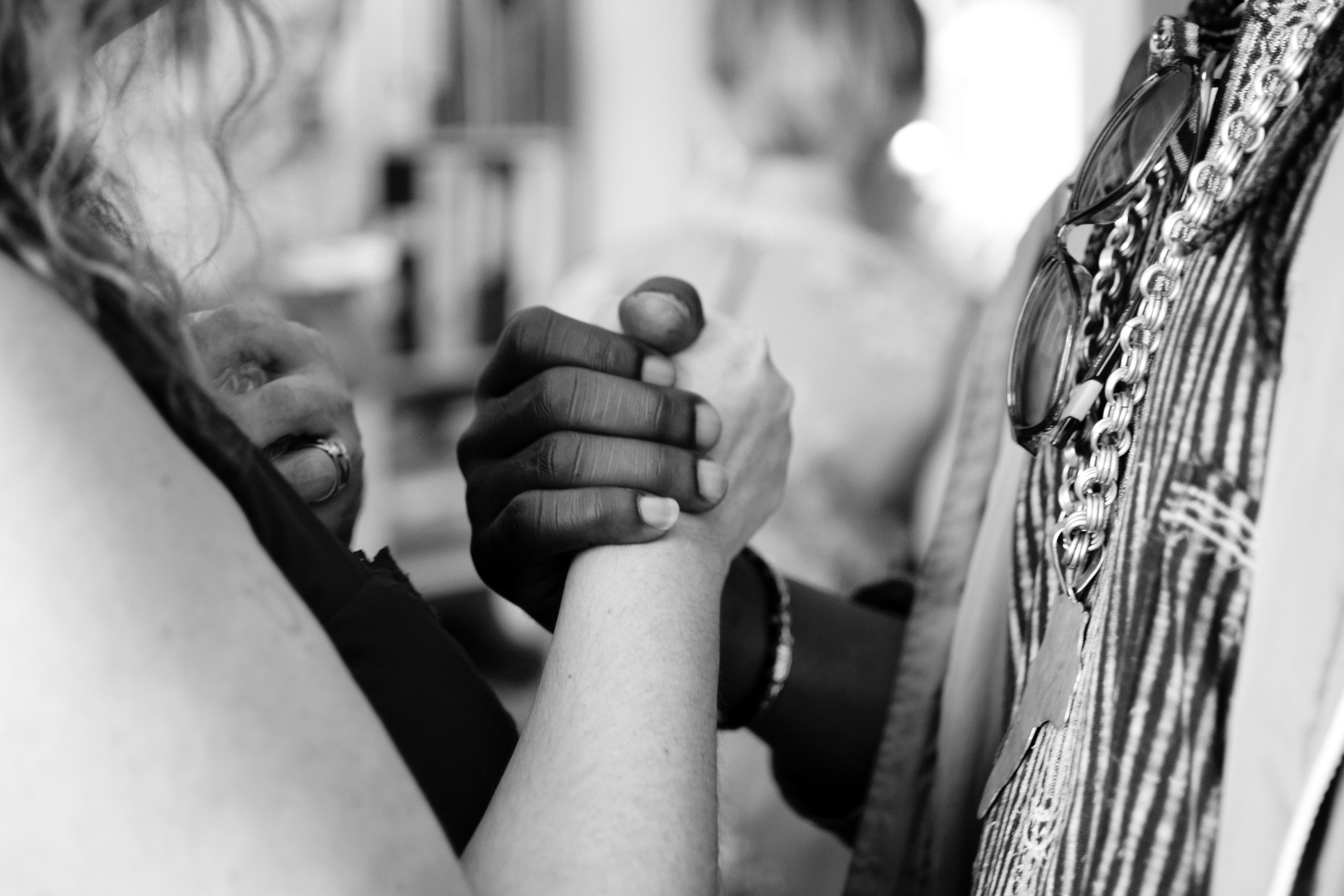 Those attending the next Presbytery of Lake Michigan Stated Meeting can join several conversations as commissioners explore ways to Make Use of Our Hands and learn about anti-racism work within the presbytery and the context of our congregations.
Commissioners are invited to gather at 8 a.m. on Tuesday, June 13, 2023 at First Presbyterian Church of Lansing for fellowship and conversations with members of the presbytery's Racial Equity Cohort. Light refreshments will be served.
Cohort members will provide information about organizing presbytery members around dismantling systemic racism, including restorative justice and reparation, and addressing racial wealth gaps and environmental racism in our communities. There also will be conversation about the language used in describing anti-racism work.
The conversations will continue until the Stated Meeting begins at 9:30 a.m.
Then, after lunch, meeting participants can learn more about anti-racism by attending one of three workshops. The workshops include:
For the Healing of the Nation – Presented by the Rev. Paul Timothy Roberts, president of the Johnson C. Smith Theological Seminary, the only PC(USA) historically Black seminary. Participants will talk through historic societal harms and biblical imperatives for societal repair and healing.
(P)Repairing for Reparations: Making Common Sense Out the Common – Presented by the Rev. Jermaine Ross-Allam, director of the Presbyterian Mission Agency's Center for Repair of Historical Harms. Participants will gain historical understanding of public opinion about reparations in the church, state and society while learning why U.S. American Protestants in particular must make the 21st century the dawn of a new era characterized by routine, common sense repair and Reparations.
A Conversation about Race: A discussion about the what, where, and how of racism and the role  Christians to play – Presented by Deacon George Barfield from First Presbyterian Church in Grand Haven and the Rev. Fran Lane-Lawrence, the presbytery's Executive Presbyter/ Stated Clerk. Participants will reference The Belhar Confession as they explore the topic of racism.
Workshop registration is included in the online registration form that all teaching elders, ruling elder commissioners, balancing elders, corresponding members, presenters and staff who will gather in person are asked to complete by Tuesday, May 30, 2023. 
More information about the  meeting may be found on the Presbytery Meeting page of the presbytery's website.