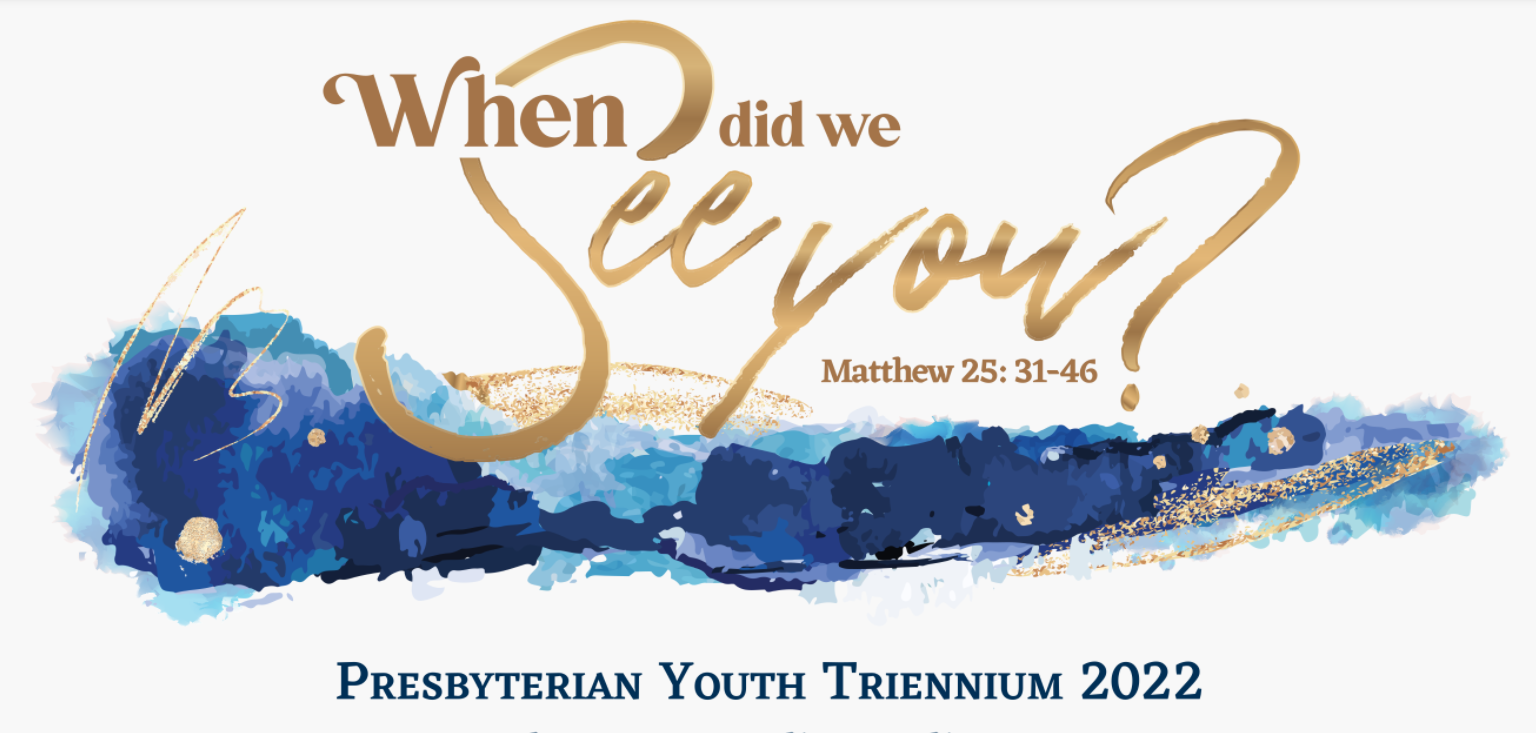 Image from https://presbyterianyouthtriennium.org/
Work is underway to stage the Presbyterian Youth Triennium (PYT) 2022 – with a "When Did We See You?" theme — from July 24-27, 2022 in Indianapolis.
And even though July 2022 seems far away, the Presbytery of Lake Michigan Youth Strategies Committee members are starting to develop plans for taking a group of high school youth, leaders and young adults to the Triennium.
Committee members are asking any youth or adults interested in attending the 2022 Triennium to contact the presbytery's 2022 registrar, Jody Thompson, at jodyt9023@gmail.com or (517) 403-3204 by Wednesday, December 1, 2021.
Registration will NOT open until this winter.
Youth Strategies Committee members estimate attendance will cost about $700 per youth, including event fees, housing, transportation and meals, but the cost will be defrayed as the presbytery helps pay half the registration fees and some other expenses.  
The 2022 Triennium will feature a Matthew 25 framework and activities that will extend a full year following Triennium through PYT Beyond activities.
This year's event will be held at the Indiana Convention Center, instead of Purdue University, and at least eight nearby hotels, with many connected to the convention center. Attendees will eat meals in a large assembly hall with Bible study, games and music, and there will be both small group activities to explore the scripture and about 15 "Lens Labs" where participants can explore ideas found in Matthew 25:37-46 through things like poetry.
More information about the Triennium plans may be found at https://presbyterianyouthtriennium.org/ or at https://www.facebook.com/Triennium