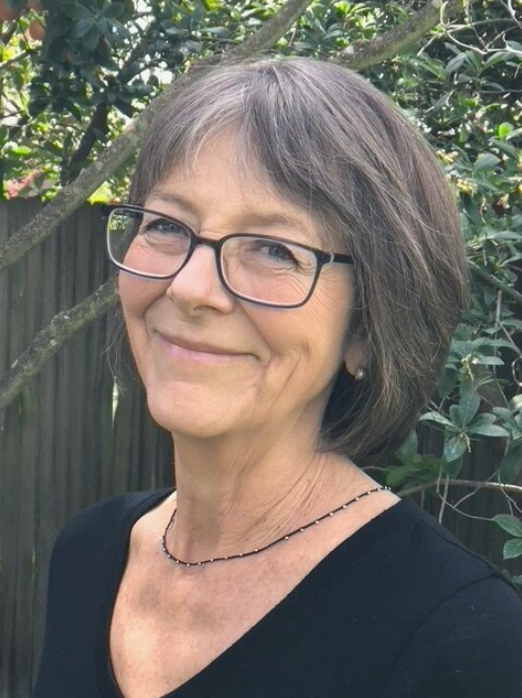 Image from https://www.marilynmcentyre.com/
A unique opportunity is available next week to join colleagues from across the Presbytery of Lake Michigan and reflect on "Speaking Peace in a Climate of Conflict."
The face-to-face conversation will be led by renowned author, Marilyn McEntyre, on Wednesday, September 8, and Thursday, September 9, at the First Presbyterian Church of Kalamazoo, and will be centered around her book of the same title that was published in 2020. Anyone is welcome to attend the retreat.
"Having recently read Speaking Peace," says the Rev. Dr. Seth Weeldreyer of Kalamazoo – First, "I'm intrigued by the conversations we will share. And it will simply be good to gather with friends."
Anyone interested in joining the retreat should send an email to sethweeldreyer@kalamazoofirstpres.org by noon Tuesday, September 7, 2021. Participants are asked to contribute $250 towards the retreat costs with a check payable to the First Presbyterian Church of Kalamazoo. Information about safety precautions (including masking) and where to park will be sent to participants by Tuesday afternoon.
Retreat participants will gather at 9:30 a.m. and finish by 5 p.m. both days. The remaining schedule includes:
Wednesday, September 8
10 a.m. – Discussion 1 – Speaking Peace in a Climate of Conflict, Part 1
Noon – Lunch/ break (on your own or together downtown)
2 p.m. – Discussion 2 – Speaking Peace in a Climate of Conflict, Part 2
4 p.m. – Brief break followed by open conversation about any of Marilyn's work
Thursday, September 9
10 a.m. – Discussion 3 – Speaking Peace in a Climate of Conflict, Part 3
Noon – Lunch/ break (on your own or together downtown)
2 p.m. – Discussion 4 – Exercises and inspiration from When Poets Pray  
4 p.m. – Brief break followed by open conversation about any of Marilyn's work
All discussions during the retreat will dovetail with and dive deeper into content from Marilyn's books, which also include What's in a Phrase? Pausing Where Scripture Gives You Pause (winner of a Christianity Today 2015 book award in spirituality); Make a List: How a Simple Practice Can Change Our Lives and Open our Hearts; Word by Word: A Daily Spiritual Practice; When Poets Pray; and Caring for Words in a Culture of Lies. Learn more about Marilyn – along with her writing, and coaching — at https://www.marilynmcentyre.com/