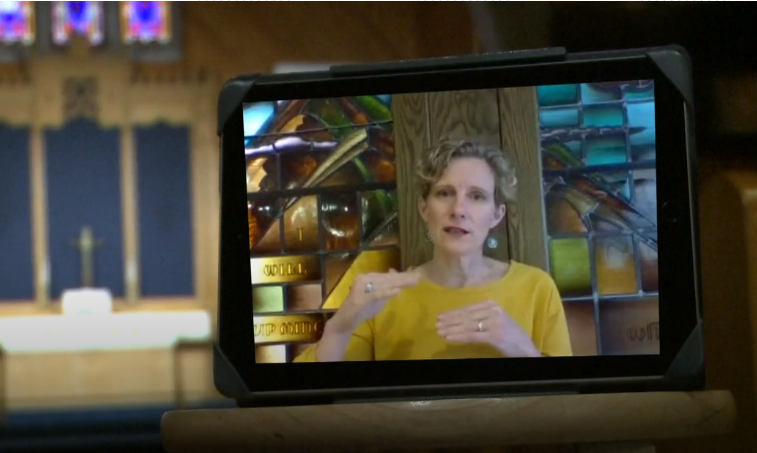 How are hospital chaplains serving during the COVID-19 pandemic handling the stress of providing comfort and spiritual guidance to patients, their families and hospital staff?
Listening, practicing self care, seeking to balance hope and realism. That's according to three chaplains at Grand Rapids hospitals who were interviewed in a feature piece published May 4, 2021 by Kirk Montgomery with WZZM-13, a local ABC affiliate.
Those interviewed include two Presbytery of Lake Michigan members — Rev. Jessica Bratt Carle, a chaplain at Spectrum Health, and Rev. Joanna Bailey, spiritual health manager at Marcy Health – along with Rev. Erika Dekker, a chaplain at Spectrum Health. 
All three women speak about the unprecedented conditions chaplains are facing during the pandemic, and offer ideas about how they are handling the stress and exhaustion that comes with their jobs today.
Click below to view the video clip and read a short story written from the interviews.